Left Jakarta and Indonesia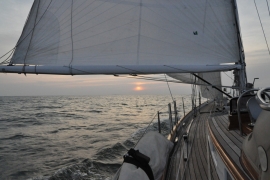 Thursday 12 September at high tide we finally managed to leave Jakarta and for all of us it felt like a relive escaping from the very polluted dirty city with all the mosquitoes.
We got both our parcels (the gator and the control unit for the freeze) with good help from the Norwegian Embassies.
Our further sightseeing plans was skipped due to a lot of maintenance work (engine, wash down of the mast, gator repair, etc. etc.), and our desperate needs to get out of the town. But again the people of Indonesia are very friendly and nice and we never felt unsafe walking in the city. The last day after checking out I managed to take the "boys" to the shopping mall and to a nice Indonesian restaurant (Oasis) with local food and music, but we had to little time to really enjoy it.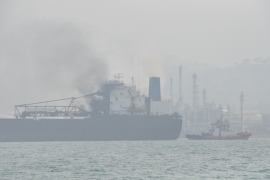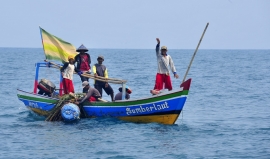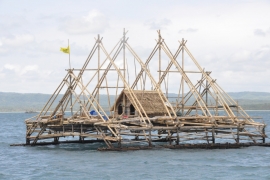 After we left the marina we had a very nice sail to the outer island of Jakarta and stopped for the night outside a village. Next morning we repaired the main sail halyard before we set off to Sunda Strait. Before rounding into the Sunda Strait we were circled by an Indonesian Frigate  which was escorting a large bulk carrier that was on fire. At night we anchored of the main land before dark and next morning there was no wind so we had to motor some time before the wind came up so much that we had to put in two reefs and hide in the channel for the night. I made pizza and we went early to bed but because of the wind we did not get so much sleep.
Today Sunday 15th September we left our shelter and set the course for Cocos Keeling, it is still a lot of wind, but the forecast tell us it will come down tomorrow. We have good speed and at the moment we have an ETA for Cocos K. early morning Wednesday.
More news tomorrow, as you know the first day at sea is not very pleasant.
Lucky me I only have one more hour to go on may first night watch.