After almost four very nice months in Singapore it was time to start
sailing again. We left Singapore Wednesday 14. August with new crew
onboard – Svein Jarle from Kvinesdal.
After the check out at sea in Singapore 2,5 hours motoring got us to Indonesia – Nongsa point marina on the island Batam, a nice marina resort.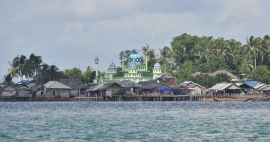 We will not have a good wind angel down to Bali so we filled our diesel tanks and set the course south Saturday morning. We motor sailed the whole day with lightning and thunderstorms around us,one strike just a few meter behind us, but overall a good day – nothing hit us.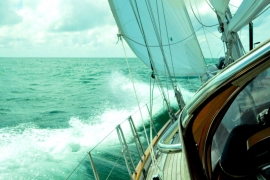 Today we have sailed against the wind for the first time for a long time and are now at anchor outside a small village on the island Baru with approx. 150 people.
We have already got some visitors from the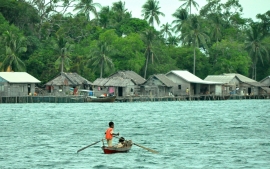 village to the boat and promised them to come and visit them in the village, but at the moment we have a problem with our fridge and it seems to be a serious problem.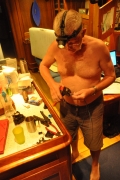 Good for us we have a very practical skipper with lots of repairing skills so after 1,5 hours of work the fridge is working again but need some spare part and maybe replacement. But it will keep the beer cold
on the way to Bali so the big crisis is over for the moment.
We will visit the village tomorrow and give a report in the next update.
All well onboard.
Svein-Jarle, Jan and Eli
Jenny's crew
PS, these updates were previously sent by radio mail and without pictures